Key Fire Combat Sniper Attack Hose
SKU:
DP17-100S
Call for quote:
Price:
0.00
Call for Price
Key Fire Hose Combat Sniper Attack Hose
Combat Sniper is an operational game-changing attack line with legendary, double jacketed, extruded through-the-weave nitrile/PVC tube construction and true 1.78" diameter. Combat Sniper was engineered to deliver targeted flows, outstanding kink resistance and increased handling.

Combat Sniper was built for use with low pressure/high volume nozzles built to reduce hose whip and optimize friction loss, all while delivering targeted flow ranges of 145-175 gpm. This innovative design provides premium kink resistance that allows for precise handling during the push for tight controlled water mapping. Packs on the shoulder as well as it does in the hose bed.

Features a 10-year warranty, which includes a 1-year all hazards warranty.
FEATURES:
True Internal Diameter of 1.78"

Uniquely woven outer jacket, over extruded through-the-weave inner liner

Designed for low pressure high volume nozzles

More kink resistance than conventional attack lines

Precisely engineered for tightly controlled water mapping, 90° left, right and up

Built to last, packs well and designed with sufficient material to wear well over the expected service life

10-year warranty with a 1-year all hazards warranty
SPECIFICATIONS:

Outer jacket is woven from ring spun staple polyester yarns over an inner liner consisting of a one-piece extruded through-the-weave nitrile/PVC tube.

Combat Sniper attack hose is treated with a special "Key-Lok" polyurethane based polymer impregnation for enhanced color and added abrasion resistance.

Combat Sniper is manufactured in a high-visibility fashion with four black and green stripes running the length of the hose for ease of identification.

The minimum burst test pressure when tested in accordance to NFPA 1961 on all Combat Sniper hose shall be 1500 psi / 103 bar. Service test pressures stenciled on the hose shall be in accordance with current minimum requirements of NFPA 1962.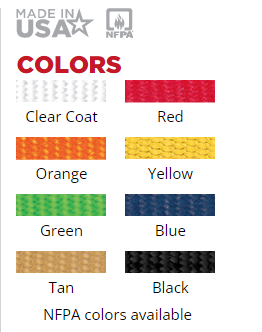 Currently there are no reviews for this product. Share your opinion with others, be the first to write a review.
Your cart is currently empty
Subtotal: $0.00